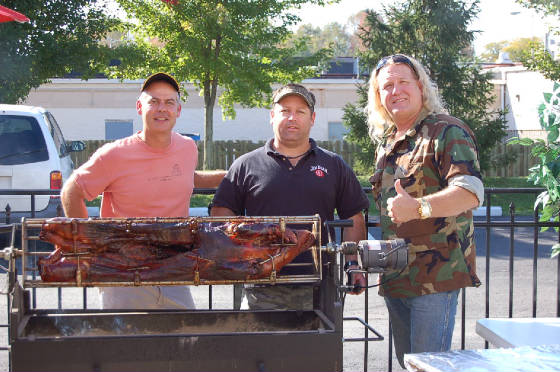 You Boys Ready for another Pig Roast???
We'll it's time to get ur hunting gear cleaned up n oiled, Maybe start thinking about this years adventures
Starvin Larry aint got no better lookin.... thats for sure.... you'd think after 5 years the Boy would clean up his act
Meanwhile Clayton springs into the lead with this huge 15 Lb cat...... I wonder if Ol' Starvin Larry and that catfish are related.... both kinda look the same, maybe its just me
Oh Yeah , It's Swimsuit time....
Git Them Tackle Boxes Cleaned out Boys....
The Muskie El Prez brought to the boat was about 2 inches longer than ol' Starvin's in that pic..........